"We all have a gift and we all have a story. We all have a destiny for greatness. You are the author of your life. You choose how to believe, live, and love."

~MamaRed Knight
A few years ago, I realized that my story matters and it can help people. I found that I want to use my story to help other women recognize the leaders they are today and the leaders they can become if they choose.
I grew up in a middle-class suburb in a neighborhood where everyone knew each other and looked out for each other. I attended an elementary school and a junior high where students felt an economic status difference between their peers. We had "hill children" whose parents were wealthier than those who lived in the valley and we had everyone else. I was not one of "the hill children." I often felt inadequate and insecure.
Fast forward to ninth grade – the last year of junior high. I was in an English class taught by a truly remarkable and unusual teacher who still is dear to my heart. She is one of my "she-roes." She helped me see possibilities. She always corrected papers with a green felt tip pen "because red means 'stop' and green means 'go.'" She always wanted to encourage her students and point out what they did well while empowering them to improve.
I chose to attend a high school where I knew no-one so that I could make a fresh start and determine who I wanted to be and how I wanted to be known. I chose to find and point out the positive in people I met. I don't remember experiencing any type of status groups in the school. People who had known these students all their school lives felt there were divisions, but I never did. In retrospect, it was largely because I refused to allow myself to be put into a division. I became friends with everyone I could.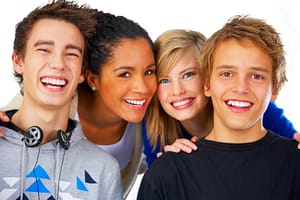 When I was pursuing my undergraduate degree, I took a class in which the teacher said, "things you like about people or don't like about people are a reflection of yourself. Either they have a trait that you like about yourself or they have a trait that you don't like about yourself." This has never left me.
Fast forward post-college as an adult trying to "find my way" and choose a final career path, I reflected again on who I want to be trying to determine what I want to be.
I had many days of self-doubt. I had many days of feeling I had no strengths and no value to add to the world at large. I began to reflect on the people I admired in high school. I reflected on people I knew at college, in workplaces, and other community segments in which I participated. I considered what I like about all these people. What caused me to admire each person? Did I have anything in common with these people?
I found that I have encouragement like Alisa. I have kindness like Mara. I have intelligence like Kristen. I have humor like Jessie. I have compassion like Angie. I have trauma-turned-strength and determination like Aubrey. I have dreams like Rachael. I also have insecurity like plenty of others. I have the ability to learn and grow. I can create teams like Janet. I can rise above the dictator-style of leadership that I tried to use as a young teenager and again as a young adult and learn to lead through positivity, encouragement, and influence.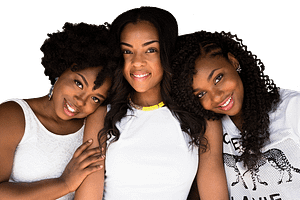 I discovered my story matters. Your story matters. You HAVE a story that make you unique and able to reach others in a way that no-one else can.
I share my story in bits and pieces as I see it applicable to people with whom I interact. I have become a speaker and a coach so that the lessons I have learned about myself and bringing out the best in others can reach people who need it. I have learned to see others' strengths; know, own, and build on my own; and help form and build teams of individuals with complementary strengths while teaching others to do the same.
Please share with me how your story has helped you recognize your worth. Please share with me how your story has helped you help others. Let's talk about how your strengths have helped teams. Let's talk about how your strengths and others' complementary strengths have helped communities. I know you have a story. You have a destiny for greatness. Let's find and create it together.