Have you ever thought deeply about how music affects you? Do you simply listen to "have something" in the background? For me, music makes a difference in everything I do.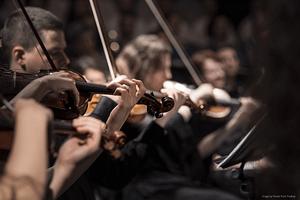 I have created multiple playlists that I use depending on what I'm doing, feeling, or wanting to accomplish. I have a specific playlist called "Business Building Zone" when I want to pump myself up for my next step as I grow my business. I have filled it with songs that encourage authenticity, dreaming, fighting for dreams, and pressing forward after and learning from any failure.
I mention this because I have found music to be powerful. If you are wondering what makes you strong, consider the music you listen to and how it speaks to you.
If you are wondering what strengths you possess, consider the music you listen to and how it speaks to you. Perhaps your music choices reflect who you have been in the past and who you have left behind becoming who you are today. Perhaps your music reflects who you want to become, a relationship you want to achieve, or feelings you've experienced.
My daughter loves to listen the moody songs of the current day that talk about people's sadness and how they got there. She says that they help her experience a catharsis when she needs to cry and can't. She also tells me that she can relate many of the sad stories to people she knows or has known. She feels that it strengthens both her empathy and her connection to herself. She also loves the songs that show power of overcoming struggles, understanding life as a person grows to adulthood, and anything full of attitude. Her music thinks about how people treat each other and the person she wants to be.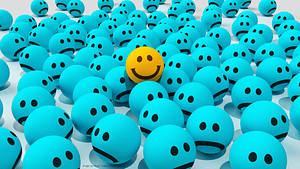 In my Business Building Zone playlist, I have songs like:
"Fight Song" by Rachel Platten,
"Brave" by Sara Barilles,
"Anyway" by Martina McBride,
"Gold" by Britt Nicole,
"Try Everything" by Shakira, and
"Hold the Dream" by Firehouse.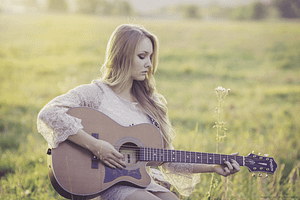 I have 70 songs in the playlist (I won't list them all here). They all encourage me to bring to the world what I want to bring –
desired strengths,
the ability to overcome,
the ability to engage known strengths in new ways,
the opportunity to change and grow,
authenticity, and
the ability to CHOOSE every day who and how you want to build.
My Business Building Zone playlist also reminds me what I want my clients to experience – real possibilities and growth.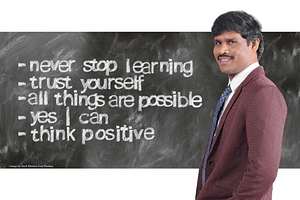 All my music – in all my varied playlists – affects me powerfully and helps me even when I don't have any playlist playing. I also have received insight into myself through music choices. I am reminded how I want to lead, who I want always to be, and that I and my clients can overcome ANYTHING through choice, engaging strengths, and getting help when necessary or desired.
What do you do to engage your strengths in your life? If it's not music, I still want to know. Do you have specific music that helps you focus, achieve, or consider your leadership style? I would love to hear about it in the comments.