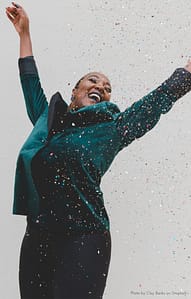 One of the reasons I love individual coaching is the opportunity to celebrate with my clients. My favorite coach and mentor taught me that I need to take time to celebrate ALL acts of progress to encourage myself to continue progressing. She helped me realize, and frequently reminds me, that there will ALWAYS be more we can do and if we take the time to celebrate things that might seem "small," we will have the ability to move to the harder things.
I LOVE sharing that golden nugget of celebration wisdom with my clients. It's easy to look at everything we still need to do and become overwhelmed. It's easy to look at "how long" it took us to accomplish a task, experience growth, or overcome a challenge. If we look at "how long," we often forget to look at the fact that WE DID IT!
The fact that WE DID IT is MUCH MORE POWERFUL than the length of time it took us to accomplish the task, experience the growth, overcome a challenge, or make a change. I'm going to share an experience from my life that demonstrates this.
I started my Master of Business Administration (MBA) degree 10 years after I graduated with my Bachelor of Business Administration degree. My MBA fed directly into a Doctor of Management (DM) with emphasis in Organizational Development and Change. The program was set up so that I could have graduated with both my MBA and DM in 4 years – 5 years at the most.
Transitioning back into school life was HARD.
Once I got the hang of it, I had to catch myself from getting disappointed that "it took so long to get back in the swing of things." At the end of my MBA, I immediately started my DM per the program setup.
I had new transitions.
I took three different classes that discouraged me so much that I feared I couldn't get through it. On top of that, I had limiting beliefs and generational beliefs that I didn't fully recognize until I got to my dissertation stage and STOPPED.
From 2014 – 2019, I was in school… out of school…working on my dissertation…stuck and NOT working on my dissertation… All the while, I was battling my negative self-talk, the challenges of life, which were many, and forgetting to look at what I HAD accomplished.
One day, as my opportunity to complete my DM without needing to start from square one nearly disappeared, I realized that I would continue to "fail" in other things in my life if I did not complete the DM. I no longer sought it for anyone else. I no longer sought it for "what it could do for my career, my business, my opportunities." I completed it, still with much internal battling, so that I would remember that I COULD DO IT.
Throughout it all, my coach kept focusing on my need to celebrate EVERYTHING I accomplished every day to keep up my courage. It worked. I was able to see EVERY "LITTLE" THING and recognize that every little thing accomplished was actually a big deal. It meant progress toward my goal. It meant positive movement.
Now, I want to share with you how this has helped me help others.
Recently, I was working with a coaching client who was overwhelmed. She made HUGE strides and made careful changes that resulted in MAJOR breakthroughs for her. I encouraged her to celebrate what she has done.
She started looking at the things she still wants to accomplish and nearly forgot to celebrate. I wish you could have heard the sheer joy in her voice when she celebrated what she had accomplished in the last couple of days.
She did something that had been HARD for her to consider, yet it empowered her immeasurably and the celebration reinforced that power.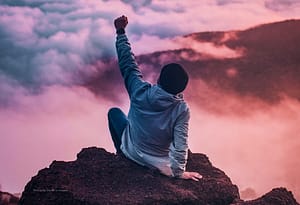 This echoes my hope for everyone reading this. Celebrate the "small" things like, "I organized the cords on my desk" (which, by the way, is one of my huge "small" accomplishments today). As you celebrate the things you do well, you will find more things that you do well or can learn to do well. ENJOY it!
If you need help recognizing what you've done well, taking time to celebrate, or finding the gems in the hard mines of life, please reach out to me. I am here to help you reframe the discouragement and hard times to see the blessings, lessons, and progress in you as a result of the hard times.